Over the recent past, Connected Worker solutions in manufacturing have become more ubiquitous and have taken on more of core importance in the digital factory today. As the segment matures – driven by the largest global manufacturers – the need has grown and come of age, as seen in the fact that we are beyond the exploratory mode and certainly out of "Pilot Purgatory." 
Suffice to say, the amount of planning and collaboration it takes to implement a solution that works for all plants across levels and locations, each likely with its own background, methods of operation and challenges, is no mean task. Here are a few things to consider when shopping for a global and enterprise-ready Connected Worker solution to get you going on your journey.

5 Essential Enterprise Requirements for a Connected Worker Solution
1. System Interoperability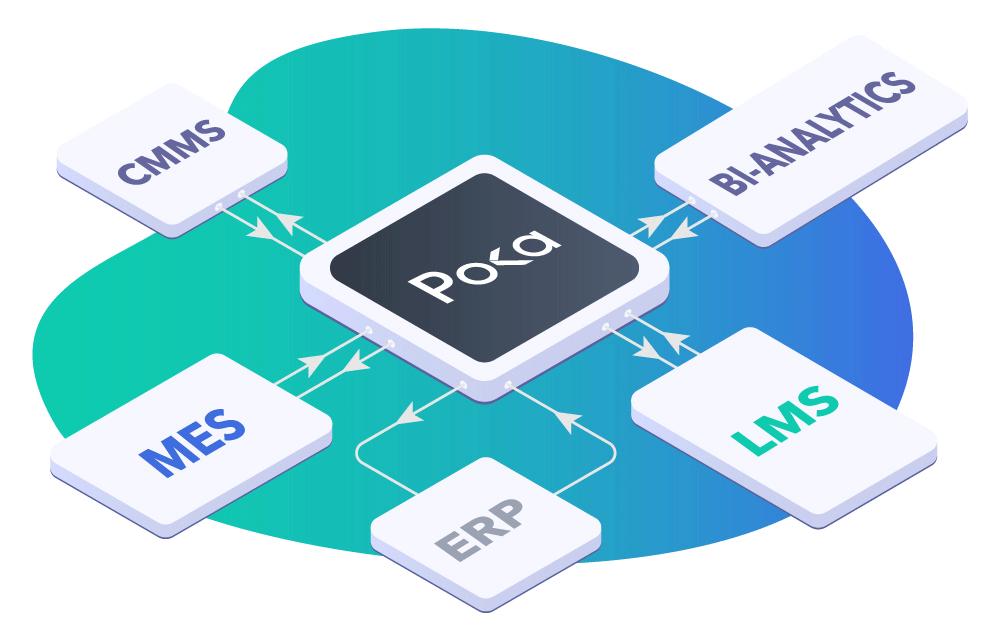 Interoperability refers to the ability of systems to connect and exchange information with one another readily. As more digital applications are utilized in larger organizations, centralizing the data and connecting workflows is essential.
Despite the robustness of these digital ecosystems, these tools have not done a good job of extending to and connecting frontline factory workers.
Poka ensures easy interoperability & integration through Microsoft Power Automate or its open API, a software intermediary connecting Poka and existing applications running in the factory, allowing them to talk to each other. The benefits of having a single source of truth for all data and eliminating confusion over varying metrics far speak for themselves. More businesses are driving holistic insights by combining key metrics across platforms and measuring soft metrics such as workforce engagement and motivation. Soft metrics specifically are a focus that is vital in today's environment of labour shortages. They are derived from the level of communication across plants, and the volume of issues across your sites (Health check), providing a holistic picture.
A few common integration use cases for a connected worker platform include BI tools to consolidate vital data analytics, CMMS systems for centralized work orders and LMS systems for a workforce L&D overview. For instance, Tyson integrated Poka with their LMS software - Workday. It ensured that Workday comprehensively reflected both team records and skills information from Poka, so all information was available and accessible across both systems. In addition, the Tyson integration was extended to Power BI.
Hence, real-time L&D reporting and analytics were available to visualize Enterprise Training Data for Corporate leadership's view. This is a huge advancement for Tyson given that, pre-integration, teams relied on a daily excel CSV dump and limited visibility of shop-floor team skills.
2. Glocal Systems
Glocal strategies are tailored to both global and local considerations. This allows the spread of technology and innovation with a focus on local needs.
While upper management and corporate level requirements such as scalable actions and holistic insights take a high billing when researching Connected Worker solutions, providing support at all levels of an organization infuses engagement and alignment in a truly democratized manner.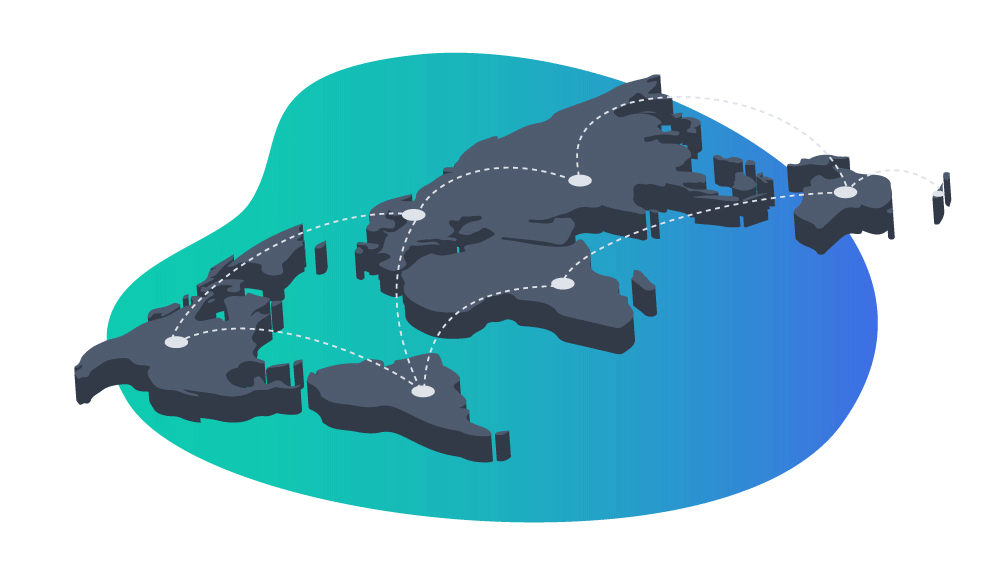 Poka, for instance, offers support across all levels of the structure and provides permissions and access restrictions at site-level and department levels. We take a bottom-up approach with a frontline worker-first solution that's intuitive for operations and easy to use on the factory floor while bubbling up important information to the higher levels, empowering the organization with the vital connective tissue that makes them successful.
An example of this strategy is how Mars has set up a site-level access strategy for accessing Work Instructions using Poka's capabilities providing great control and flexibility. Another Poka client had two of the plants in their organization share the same packaging equipment. Therefore, the Poka approvals were set up so these two plants could refer to the same maintenance documents from their respective locations. This ensures local customization and access to central, standardized resources across plants.
3. Sharing
Sharing refers to distributing centralized knowledge that allows organizations to maintain document and process standardization. This is vital as a big part of a multi-department corporation is ensuring the right materials such as Standard Operating Procedures and Work Instructions reflect consistent & streamlined processes and procedures that meet industry audit standards.
This is a herculean task for big corporations. But Connected worker solutions make this possible in a few clicks and ensure clear standard adherence. Poka takes this to the next level by providing full flexibility and control over who can view and access the document—making distribution at a scale not only easy but also precise.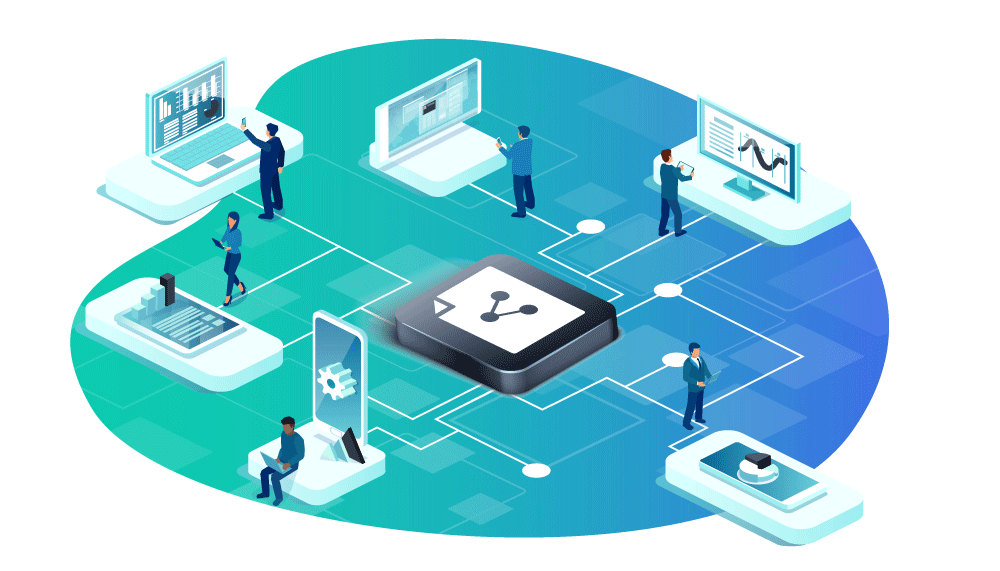 Two popular areas where our clients have shared content exactly as they need are where the same product is produced across multiple locations and when the same product instructions are required all along a production line within a plant. Mars successfully uses Poka's knowledge-sharing capabilities to optimize plants' access to approved, standardized content at the right time and place.
4. Languages
Languages refer to the different forms of communication users across different locations have in global organizations. The fundamental need to understand vital communication and instructions in the language of the course is deceivingly simple and can become a make or break for companies with an international presence.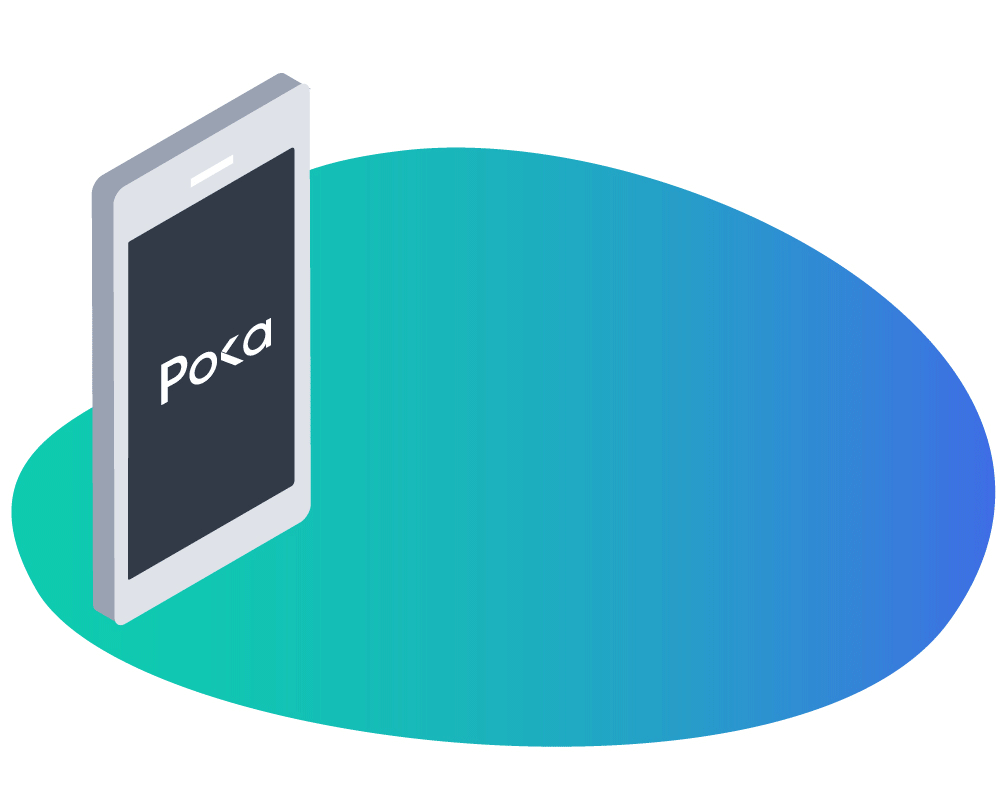 A Poka client with plants across various locations has an important changeover checklist available to workers in Finland created in Finnish. However, workers in Mexico's processing plant could benefit from the same checklist in their Poka platform but require it in Spanish.
Poka understands this need which is why the platform is available in 21 different languages. It also provides the capability to create and store new digital documents in a preferred language. Poka's partner, TetraPak, has successfully used Poka's platform in several languages for their global operations.
5. Translation Support
Using a platform in your language of choice is helpful, but if the content and documentation do not support local languages, it can create limitations.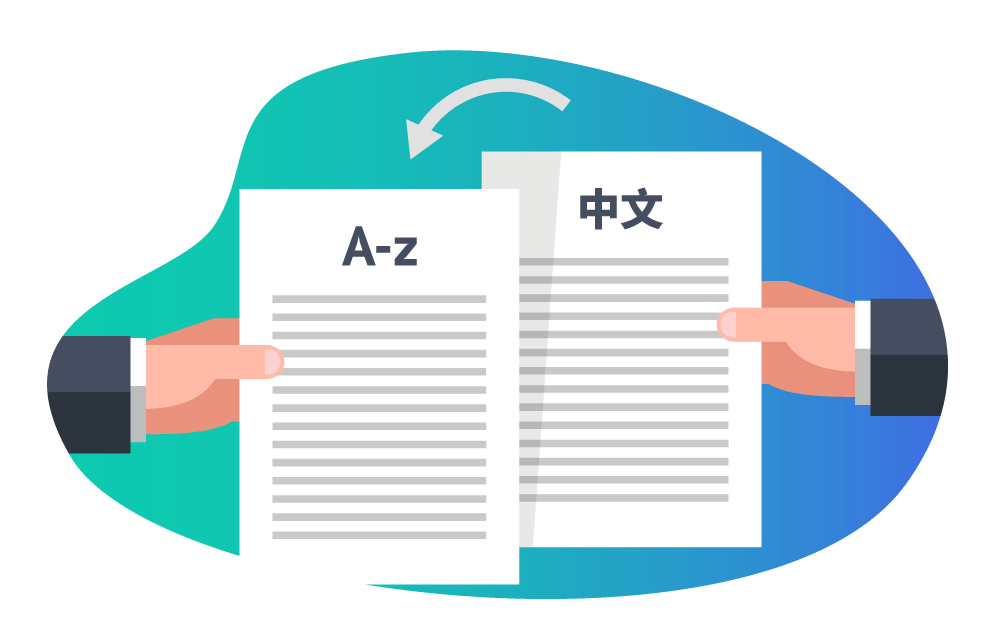 Poka has provided further support for linguistic differences between locations and can automatically translate documents and video voice-overs with agility. The platform translates documentation from one language to another directly in the platform, in real-time. What's more, Poka transcribes audio into the text from video instructions and provides the transcribed text in the language of choice.
So the changeover checklist created in Finnish can now be shared and translated to Spanish in real-time to be used by the Mexican factory workers. As you hunt for the right Connected Worker solution, explore their translation options, as this capability is a game-changer that can benefit all your operations regardless of location and language barriers. Clients from Danone have been ardent users of the translations feature in several languages to get their content supporting various factory locations.
Enterprise Requirements for any Software as a Service (SaaS)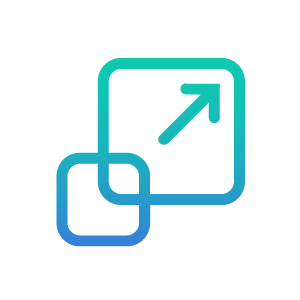 Scalability & Adaptability
Meaning the platform needs to be comprehensive enough to support a wide variety of use cases across areas of production/value streams and departments. Poka provides total value across all manufacturing areas across departments, and levels of manufacturing. By contrast, a Connected Worker solution that focuses on a specific niche caters to narrow use cases, often with engineering, not core operators. A good example would be a remote-assist tool using AI.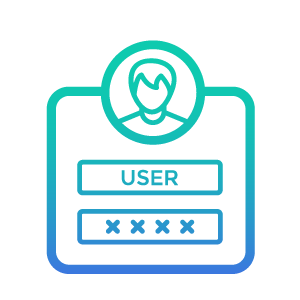 SSO
A single sign-on is helpful for any large enterprise where multiple users at different levels are looking to access the platform for knowledge and insights. The most significant benefit is that you don't need to manage Connected Worker accesses and the rest of your tools on the other.
It removes silos between departments like IT and Operations so it can be managed centrally and in sync. Easier access to the app, less IT back and forth and easier product adoption are outcomes of a single-sign-on system.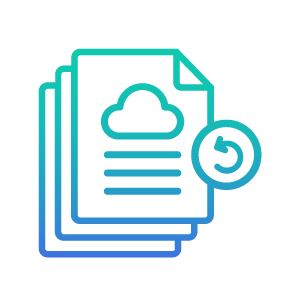 Version Control & Audit Logs
Audit Logs in Poka provide the ability to track ALL changes to documents (e.g. an employee creates/deletes/edits a post or work instructions) and saves previous versions of the documents. This is an important capability, especially in large enterprises where frequent changes and document versions run into thousands over the years but are required for regularly mandated audit compliance and certifications.
It resulted in one Poka client clearing out 10 years' worth of physical paper forms from their factory basement while meeting yearly audits.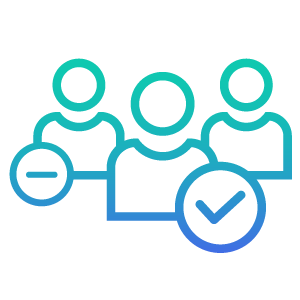 Role-based Access Control
Access becomes a hot topic when a multi-divisional organization needs to track and control access to standard information. The correct information needs to be approved by the right contacts and distributed to and followed by thousands of workers at scale.
Access control in Poka is taken seriously, with control and customization being a focus, given the low error threshold manufacturers have in place.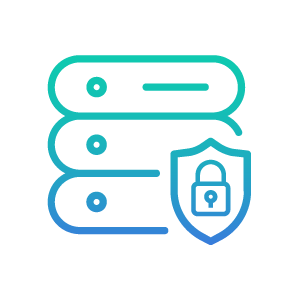 Product Security and GDPR Regulations
You are entrusting the Connected Worker software vendor with one of your most valuable assets—your organizational and operational knowledge. For that reason, data security and privacy are a core need and one of the top considerations for any enterprise. Poka follows the Secure by Design principles, and our compliance with GDPR, SOC2 and more provide a level of information security and privacy that meets the most stringent requirements. Look for a vendor committed to protecting your data, including your employees' personal information as part of their core business.
Additional Business Considerations
App Structure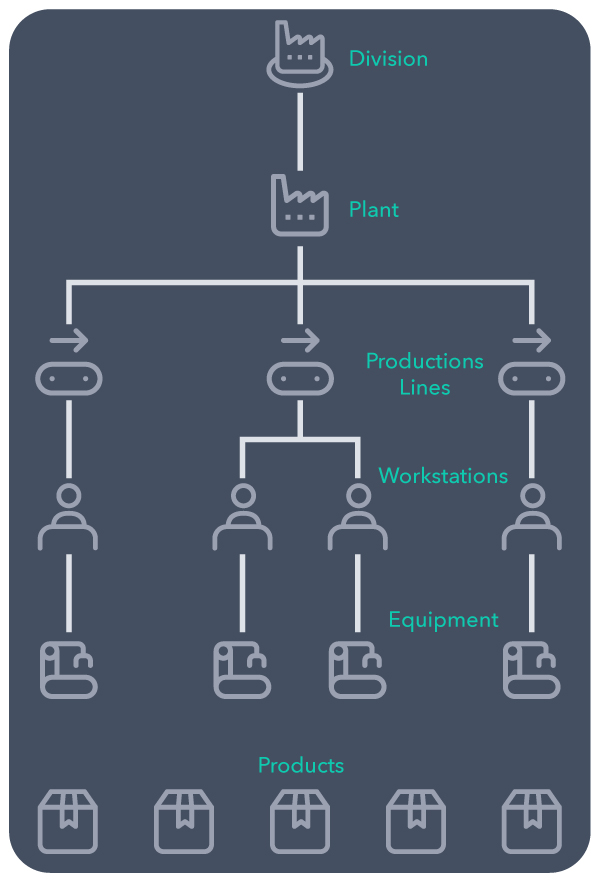 The level of customization, data structure set up, and nomenclature flexibility provide enterprise admins with the ability to reflect the manufacturing setup on the ground within their digital environment. The basic layout can supercharge the management capabilities, and the control administrations can utilize especially in large organizations. Poka's data structure is unique in the Connected Worker market for providing the ability to mirror the production lines, equipment, machinery and plants. Hence, access controls, permissions and sharing of information is intuitive and easy with a high level of accuracy and clarity at the corporate level.
Quality and Customer Support Levels
These are significant considerations to ensure a smooth experience with the Connect Worker application chosen.
Create a Connected Factory with a Trusted Partner
As Poka is increasingly relied on by enterprise customers worldwide, the solution has evolved from a one-plant platform to a sophisticated solution. It handles the flexibility and control required for global operations at multiple levels of management and has truly become a partner in driving their interests in manufacturing excellence.
Tetra-Pak, for instance, has deployed Poka's solution in 18+ locations and 4500 users – nearly half of their global manufacturing presence – with a plan to expand to all their 40+ locations. While Nestlé Purina has established Poka at 23 locations, seeing greater benefits the farther their usage of Poka goes.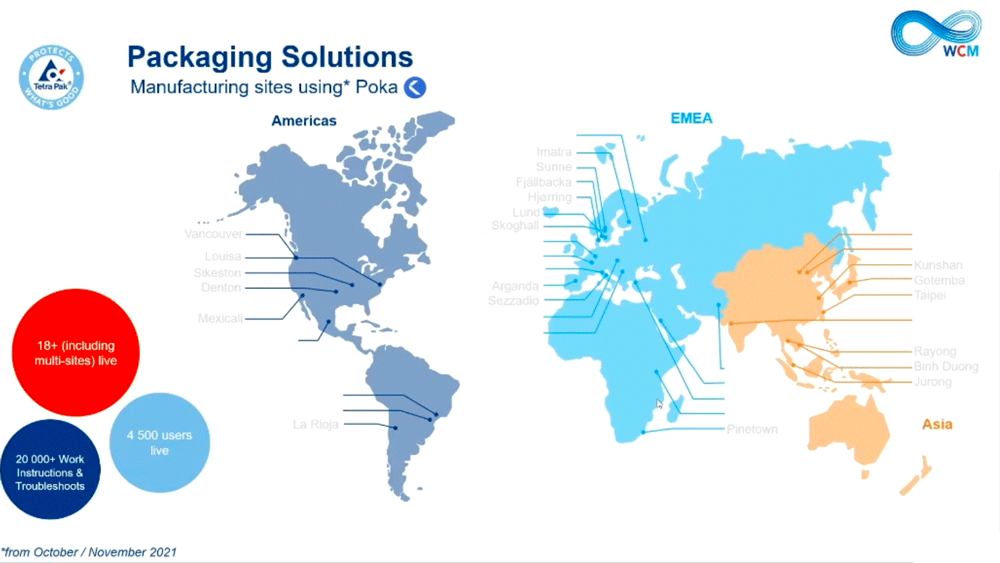 The relationship between a manufacturer and a software vendor is a trusted partnership where values and core pillars must align to bring about successful outcomes for the client and loyal customers for the vendor.
As more manufacturers look for a centralized solution that effectively addresses the pertinent challenges faced today, it's important to keep these aspects in mind. You benefit from the controls to manage complex cross-continent operations, so plan to gain buy-in for the change management. And ensure a smooth implementation, training and usage across your locations, to drive value for the organization as a whole.