Silence … A Manufacturer's Worst Nightmare
Imagine walking onto your factory floor to give a tour of a production line and hearing nothing. Just total and complete silence.

The questions likely racing through your mind are, "How long has the line been down? Is maintenance aware of the problem and troubleshooting it? What is the efficiency rate of that line today?" and more.

But what if the reason for this silence is lack of knowledge by the operator to fix a problem with a machine, even though he had been trained on what to do and work instructions were available to guide him?

That's exactly what happened when Jorn Vroegh gave a tour of a production line at a Specialized Nutrition plant of Danone. When he asked the operator why production had stopped, the operator replied, "I don't know how to fix the problem".

Now, as learning and development coordinator at the company's Netherlands plant, Vroegh knew there had to be a more effective way to support workers in their daily jobs.

This article explains how the organization shifted its focus from training to performance support, which led to a 40% reduction in shadowing time and 75% reduction in the time to set up skills. It is a summary of a webcast featuring Danone and hosted by Food Engineering Magazine.
The Problem with Traditional Manufacturing Training
Danone's Zoetermeer plant has over 600 dietary product SKUs that it produces and delivers to customers across 55 countries to address a range of diseases and health issues. So, quality and service is critical to both the company and its customers.

When Vroegh investigated how many instructions operators have to learn during their 3-month shadowing period in order to master a production line, he discovered that there were more than 200 lengthy and detailed written procedures. He quickly realized that it was unrealistic to expect operators to remember all 200 procedures, especially for tasks that are not performed on a daily or frequent basis.

To further exacerbate the problem, Vroegh learned that the instruction that operators received during their shadowing period was inconsistent. Five different trainers, for example, meant five different ways to perform a task.

Further, while operators had the option to consult written work instructions for their line, they were "hidden away" in a document management system, making them difficult to find if operators had a question or problem, or simply wanted a refresher. So, they rarely consulted them, which meant they had no choice but to remember all 200 written procedures!

Vroegh cites the Ebbinghaus Forgetting Curve to punctuate the problem with this approach. People forget 80% of what they learn one month after their training if they do not actively practice what they learn.

Another problem with supporting operators with written work instructions, is that they can be easily misinterpreted or interpreted in different ways. A picture, or even better yet - video, is worth a thousand words, as the expression goes.
Creating a Performance Support Operations
Thankfully, Danone already had a strong learning culture at the company, explains Vroegh in his presentation. So, management didn't require much convincing to give Vroegh the green light to look for a solution that would help them better support, performance in operations.

He quickly discovered that a Danone dairy plant in Quebec, Canada was already using a solution to address the very same issues and goals. The plant was using Poka, a web and mobile app designed specifically for manufacturers to facilitate training, continuous learning, and troubleshooting on the factory floor, among other things.

What Vroegh liked about Poka's approach to manufacturing training is that operators learn autonomously at their own pace directly at their workstation using an iPad. Operators simply point a Poka QR code at their workstation or equipment to access the latest training videos and work instructions related to their workstation and equipment.

The video guides are broken into micro-lessons of approximately 2 to 3 minutes each to demonstrate exactly how to perform a task in the correct way. Operators can view the videos as many times as needed and when done, they take a test. Upon successfully completing the test, they perform the task in front of a more experienced operator who then endorses them as having demonstrated proficiency.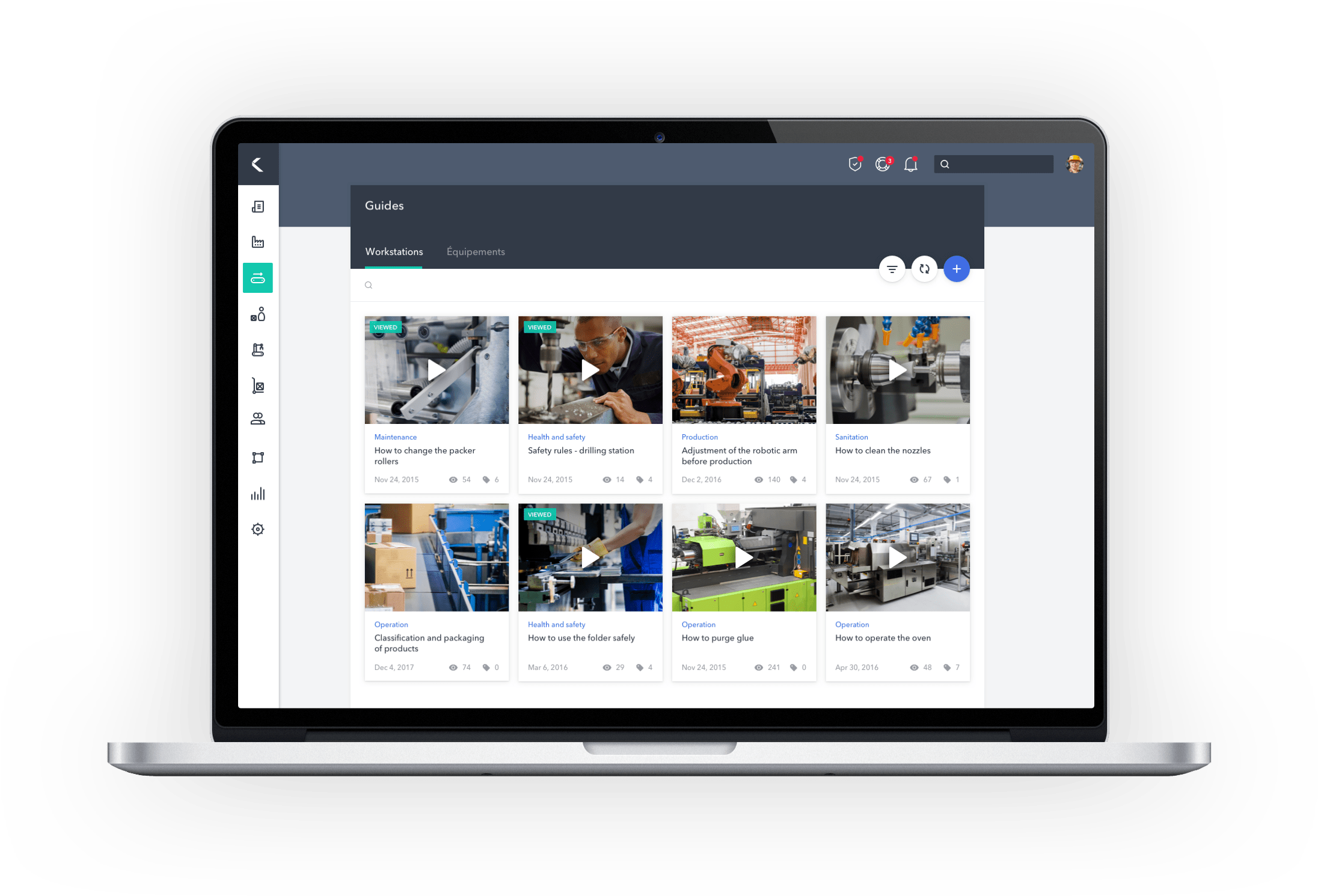 The team was sold! They began a pilot in July 2017 and within a year, they fully rolled out Poka to 71 operators. Their first priority was to train operators on tasks that they don't perform on a daily basis. A total of 135 video micro-lessons were created. These videos have now become the standard and consistent way of training operators.

"Operators take the lead in their own learning. They learn when they need to, the right way, and without constantly taking other operators away from their work," explains Vroegh. By enabling new operators to learn autonomously at their own pace, and reducing the burden on more experienced operators, Danone reduced shadowing time and related manpower costs by 40%.

Further, the plant is beginning to use Poka to manage and track employee skills through the app's built-in matrix. HR and management now set up skills and assign training topics to employees 75% faster compared to a traditional learning management system (LMS). They then track operators' progress in real-time, including which lessons they have completed, how they scored on each test, and which skills they are capable of performing.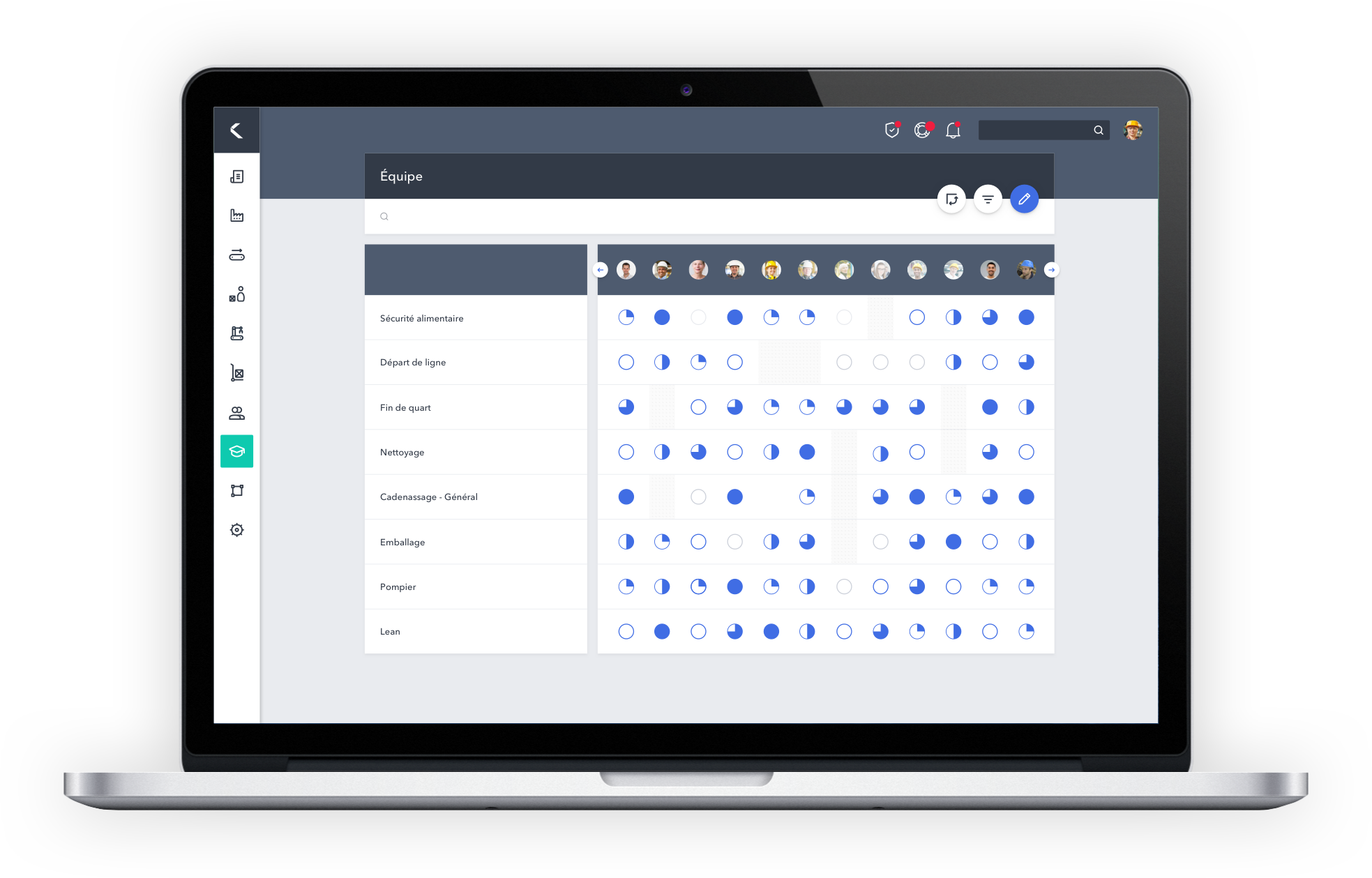 Improving Communications and Problem Resolution
"Everyone was on-board from start," said Vroegh. "Operators are the most excited by the system, because it really is for them. They use it every day. While management benefits by being able to see (what's happening on the floor), it's really for the people on the floor."
Taking manufacturing training to the next level
In his webcast presentation, Vroegh shared advice on how to successfully implement Poka and other thoughts on how to take manufacturing training to the next level. Click here to listen to entire webcast recording.