Because we care about your happiness, we've added a new service to help you use our application, in addition to our live chat support : a DIY Help Center. It is now available to every Poka user on the Web app.
We know that an average of 72% of customers prefer to use self service support than to interact with any human form. Our Help Center will help anyone who wants to learn how to use Poka or needs an immediate answer to a question. This library of support articles covers lots of subjects, from the daily basic usage of Poka to the configuration of an instance. Educate yourself on the Geo/IP access rules, learn how to create a news or a call for help and understand the approval process.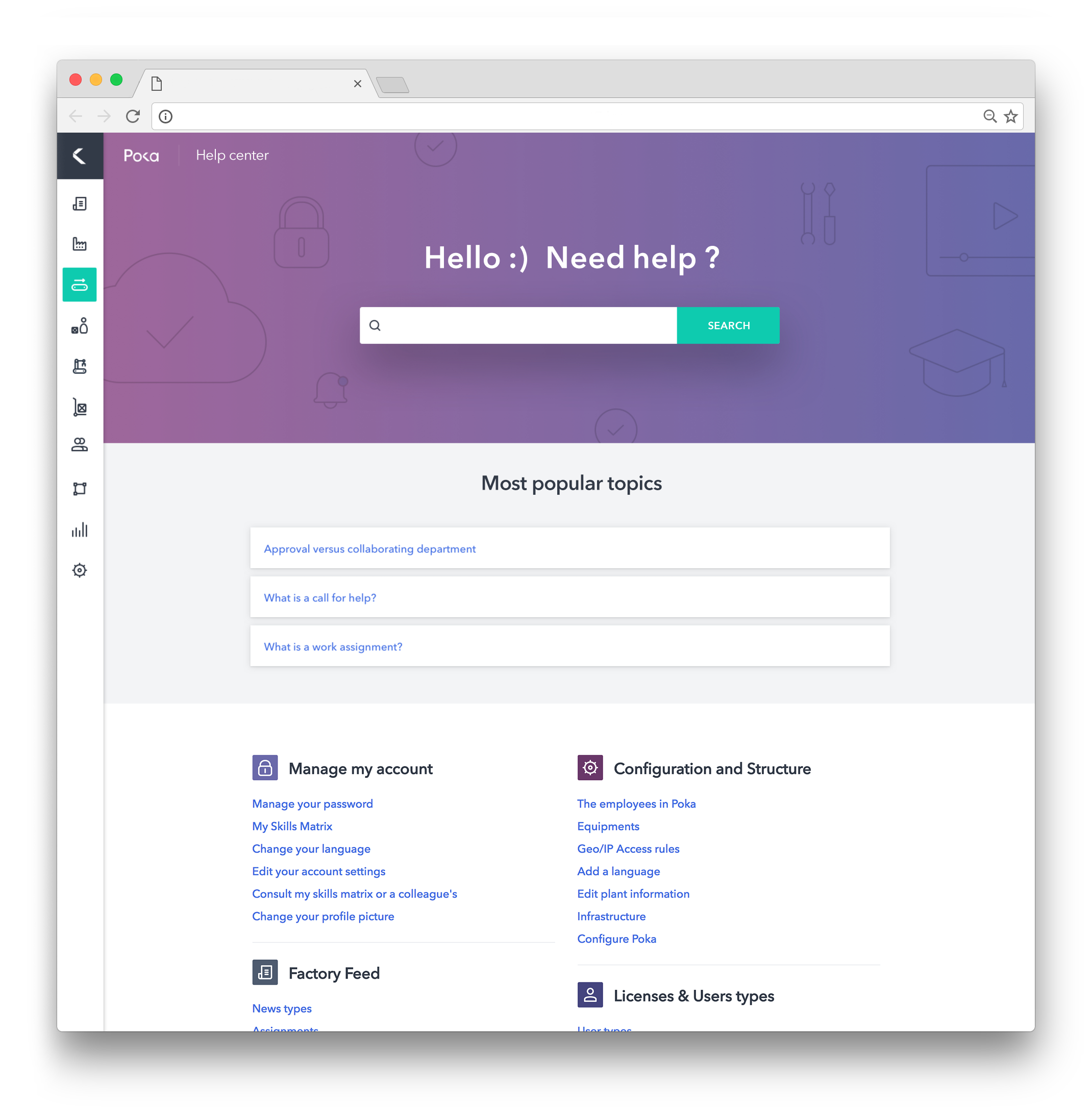 On a daily basis, we are updating the content as the app is improving and moving. We want to make you say voilà! Hope you have a great time browsing through our help center.
Coming up
We will shortly add training videos for users and administrators within the articles. Stay tuned!