Problem-solving is one of the cornerstones of lean manufacturing methodology, which enables organizations to better identify the problem, determine the root cause, and find the right solution for the best results. 
However, putting lean methodology and problem-solving into action is challenging. Manufacturing leaders often turn to different tools and principles, such as value stream mapping or 5-S, to accelerate these initiatives, but come to a standstill with their progress. 
Why is that?
It's because companies are often stuck in the "process" stage of implementing or improving their lean system using lean tools. Leaders need to understand that tools and technologies alone cannot guarantee an overnight lean transformation. 
To fully leverage lean tools, organizations need to look at a key factor in building a lean culture and improving problem-solving: empowering and engaging frontline workers in the process. 
This can be achieved through digitally transforming your organization with a connected worker solution, like Poka. In the webcast "Supporting Lean Manufacturing through Digital Transformation" featuring Mike Hoseus, Co-Author of Toyota Culture, he shared his insights into how the connected worker journey fits into building a lean culture and improving problem-solving. Here are the highlights: 
1. Connected Workers Contribute to Identifying Problems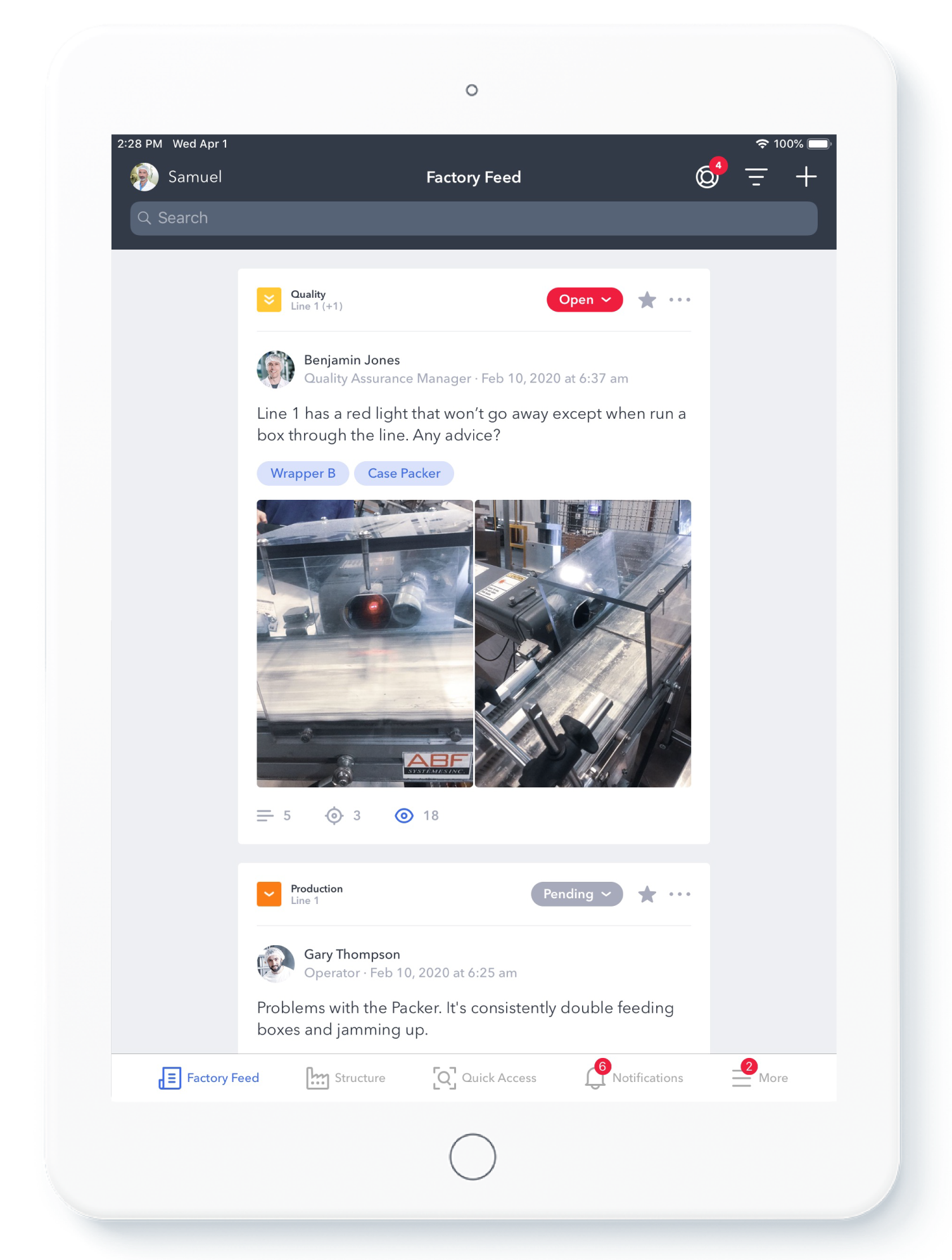 Lean is all about bringing problems to the surface. But without a digital tool, this process is manual and time-consuming. When a problem is identified, there is a delay in getting the data to the right people and then there is no visibility into the status of the problem. It can take days, weeks, or even months to resolve the issue. 
What's worse is that sometimes identifying the problem doesn't happen at all because workers can't report it right away when they're on the factory floor. 
Poka changes all of that. It removes any barrier to identifying a problem by equipping workers and operators with mobile technology that enables them to input data and identify problems when and where it happens. 
2. Connected Workers Have Instant Access to Training and Standards
Instead of relying on traditional in-person approaches to training, connected worker technology provides frontline workers with instant access to digital training and standards at their time of need. This empowers workers to become frontline problem solvers.
With the scan of a QR code directly on any piece of equipment, frontline workers can view all of the relevant information for that machine including image or video-based work instructions, procedures, and one-point lessons. This makes it easier for frontline workers to identify when there is a problem with their machines.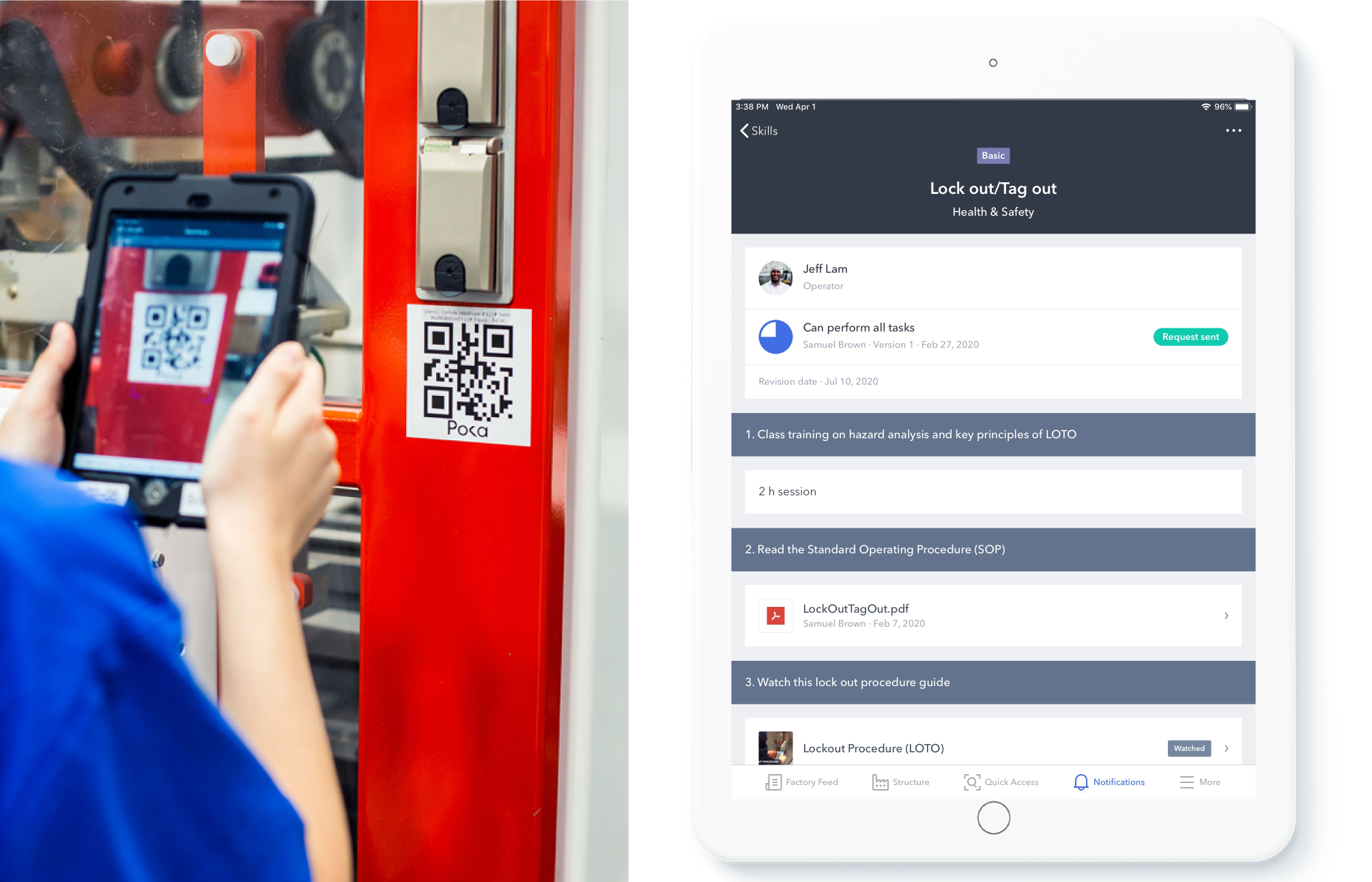 3. Connected Workers Can Engage in Real-time Problem Solving
By digitally connecting workers, not only can they contribute to identifying problems, but they can also engage in real-time problem-solving and troubleshooting. Through the factory feed and calls for help, Poka provides a framework that makes it easy to ask for help, get feedback, and document a solution. Now, problem-solving isn't just reserved for one level of an organization, but it's also in the hands of frontline workers.
This reduces downtime because workers are empowered to find solutions quickly and autonomously. For operators, this is especially beneficial since they're the ones who know their equipment inside and out. They can now contribute their knowledge to the problem-solving process.
Poka also improves visibility and accountability through a digital kanban, keeping everyone in the loop on the status of issues. Workers will feel more encouraged to share and find solutions to problems if they know they will be followed up with by their peers, supervisors, and managers.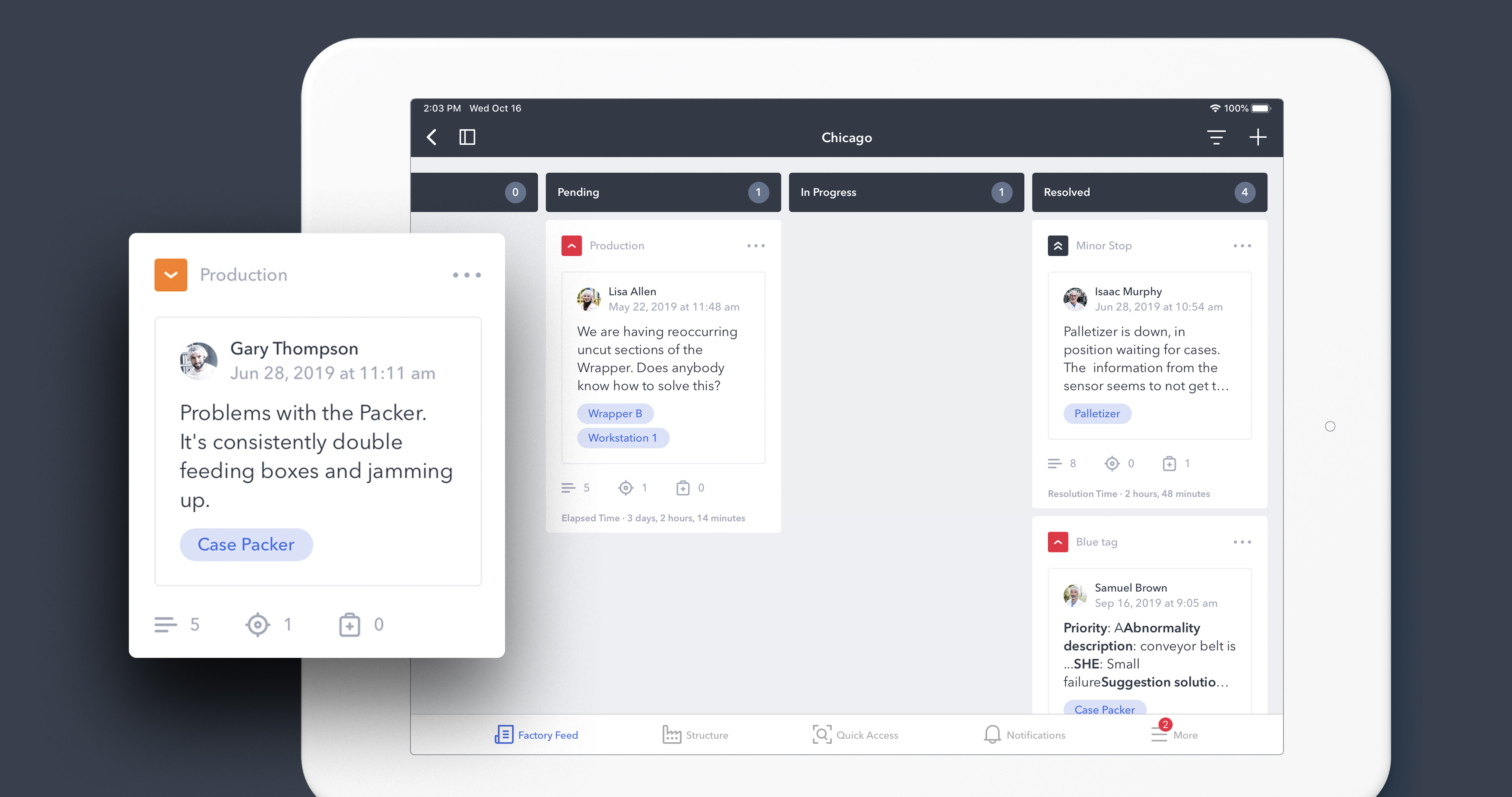 4. Connected Workers Provide More Data for Predictive and Prescriptive Analytics
As more and more frontline workers contribute to problem-solving, leaders will be able to get more accurate, real-time data into when, where, and how problems are occurring. From there, they'll be able to identify and predict common risks and failures so that they can prevent the same problems from happening over and over again. 

To learn more about how connected worker technology supports lean culture and problem solving, watch the webcast here.