Barry Callebaut is among the world's largest and most successful chocolate and cocoa manufacturers, producing an average of 1.7 million tonnes of cocoa every year. Twenty-five percent (25%) of all chocolate and cocoa products consumed in the world contain their high-quality ingredients. Employing more than 11,500 employees across 30 countries and 60 production facilities, Barry Callebaut has enjoyed a 175-year history of innovation and producing high-quality cocoa products.

But because every minute counts in manufacturing, Barry Callebaut's Saint-Hyacinthe Plant in Quebec, Canada decided to try a new technology to gain further productivity and performance from its already very efficient production lines.

According to the manufacturer's 2017/2018 annual report, the 500-employee plant is "putting some 'Poka' into productivity" to support its goal of ensuring the "highest quality products using a flawless and cost-efficient manufacturing process". In 2018, the plant began using Poka, a web and mobile app designed specifically for manufacturers, to facilitate training, communications and problem-solving in four of its production lines.

The results to date have been impressive. The Saint-Hyacinthe plant has reduced training time by 50%, significantly reduced machine downtime, and increased productivity by 4%.
How Poka Is Helping to Drive Higher Efficiency
All necessary information on machines and processes can be captured, updated and shared in real-time with team members using the Poka app. Operators access the information by pointing their tablets on the QR code of their machine. This enables them to quickly find the precise work instructions, training content or micro-lessons they need to troubleshoot a problem or learn how to complete a task.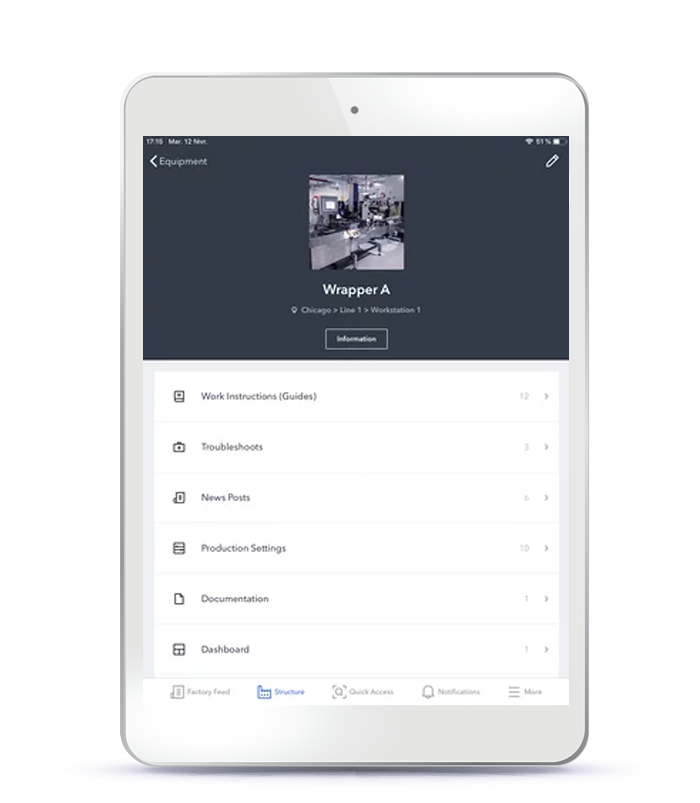 Richard Bilodeau, Continuous Improvement Manager at Barry Callebaut's Saint-Hyacinthe plant explains the benefits of Poka:
"Real-time inputs in text or video format are seamlessly transmitted to operators and maintenance teams for immediate reference and action, and simultaneously logged for later use. All this simplifies not only the daily work and cooperation, but also the training of employees."
Going Global with Poka
The implementation of Poka has been so successful, the manufacturer will roll out the solution across its global operations over the next three years.
"Our expectations have been exceeded in every respect. Overall, we were able to increase productivity by 4%, which is a great success in an already very efficient factory. We will now progressively roll out the new system worldwide", said John Schouten, Director Global Operational Excellence at Barry Callebaut.
Other Manufacturing Success Stories
Find how other global manufacturers are using Poka, including ArcelorMittal, Westrock, and Masonite, and what impact this is having on employee training, communications and problem-solving. Customer Case Studies and Webcasts