It seems obvious now, but not too long ago the idea of "micro-learning" may not have resonated so well.
No need to tell you, but the growth of YouTube and other channels providing short bursts of specific learning is the norm. This displaces more traditional ways to get task-specific instruction, at least for many people outside the work environment.
This is ironic given that most companies seek continuous improvement which is, at least in part, incremental progress. Since its beginning, Poka has been zeroed-in on exactly this for manufacturers.

So How Do We Get There?
A few years ago, John Eades, CEO LearnLoft, published an online article defining five commandments (Why Microlearning is HUGE and how to be a part of it).
Let's start with those:
1. Focus on one learning objective
Limit your learning piece to one objective per segment. That way learners can master each item before moving to the next. Break complex tasks into multiple parts.
First, your learners will better retain the information. They will also be better able to find and use the specific information. If they just need to refresh step 3 of a process they don't need to scan through it all. Poka allows easy linking from one video to another.
Second, you can keep your content up-to-date more easily. As improvements or changes occur, just edit the one piece that changed, not re-edit the whole thing. Poka facilitates versioning so changes are visible, history maintained, and viewing reports are current.
2. Use Video
This should be obvious. Most people use video to learn, certainly Millennials do. Those of us in other (read "older") demographics do as well. I must confess that in my past, though I use YouTube to learn a task at home, have presented a laminated card at work to instruct on a point.
Technology has advanced to where making and viewing video isn't such a big deal. Use it, it's how we learn now.
Poka's knowledge section allows still pics and text to be included but use the best media to reach your goal.
3. Production Quality Matters
Quality matters in about everything we do. In creating a micro-learning video, I'd suggest "appropriate" quality matters. Not every task requires Spielberg-ian f/x or production values. Each video absolutely requires sufficient clarity and lack of ambiguity to teach the task but doesn't need to win an Oscar. Keep in mind the proper mix of resources, task and audience and make your video of appropriate quality.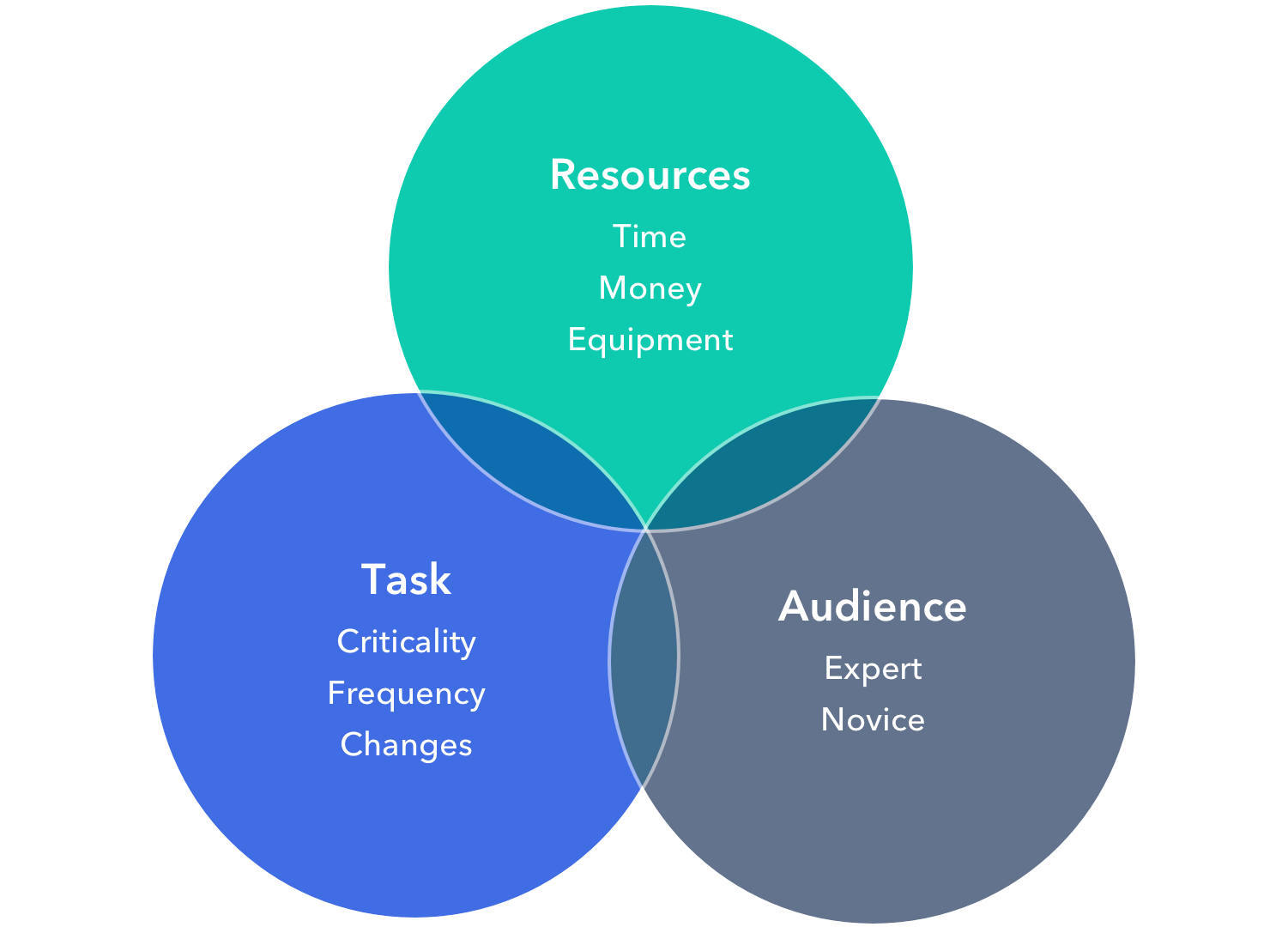 4. Time is important
Keep the video under 4 minutes. If your scope is correct, i.e. one learning objective, you can keep it short. Any longer and your learner won't retain the learning and your scope is likely too big.
With the objective properly set, cut any fluff, non-essential movement and stick to the task, not editorializing. The video should just be the specific task, safety notes and expert tips, nothing else.
Remember to think of time for your "student" to view the video. These bite-sized learning bits are to be consumed, not stuck in a binder on the shelf.
Poka allows any length of video but just because you can, doesn't mean you should. Keep your audience and goals in mind.
5. Confirm the learning
Stating the obvious: seeing a video doesn't mean learning has occurred or that a task can be successfully demonstrated. The skill needs validation. A supervisor can sign off on an individual's achievement or a test of some sort might be appropriate validation. Poka's skills management section accomplishes this but whatever you do, keep track.
Easy access to an individual's validated skills tells supervision who can do what (cross-training) and is the basis for accountability (no excuses).
Keeping a few basics in mind as you develop your micro-learning content will save you time and accelerate the benefits you and your people deserve from the effort.