Poka is humbled and excited to announce that we were named one of the fastest-growing companies in Canada and North America. Out of hundreds of nominations, Poka is ranked 33 in Canada this year - a recognition of our "technological innovation, leadership and rapid growth; and our world-class achievements". 
Launched 24 years ago, Deloitte's Technology Fast 50tm is a pre-eminent awards program that celebrates the Canadian technology sector and players who are making a real positive impact on the industries they serve. Since 2014, Poka has been redefining how factory workers learn, solve problems and share knowledge. This positive disruption is precisely what attracted Deloitte's program to Poka in the first place.  
Paul Silverglate, vice-chair, Deloitte LLP and U.S. technology sector leader shared "In the face of innumerable challenges resulting from the pandemic, the best and brightest were able to pivot, reinvent and transform and grow. We celebrate the winning organizations and especially the talented employees driving their success."
This announcement comes at a time when the manufacturing industry is reeling under severe labour shortages and facing unprecedented pressure to hire, upskill and retain workers. It's gotten to the point where businesses are turning away work because they don't have the manpower to satisfy the orders.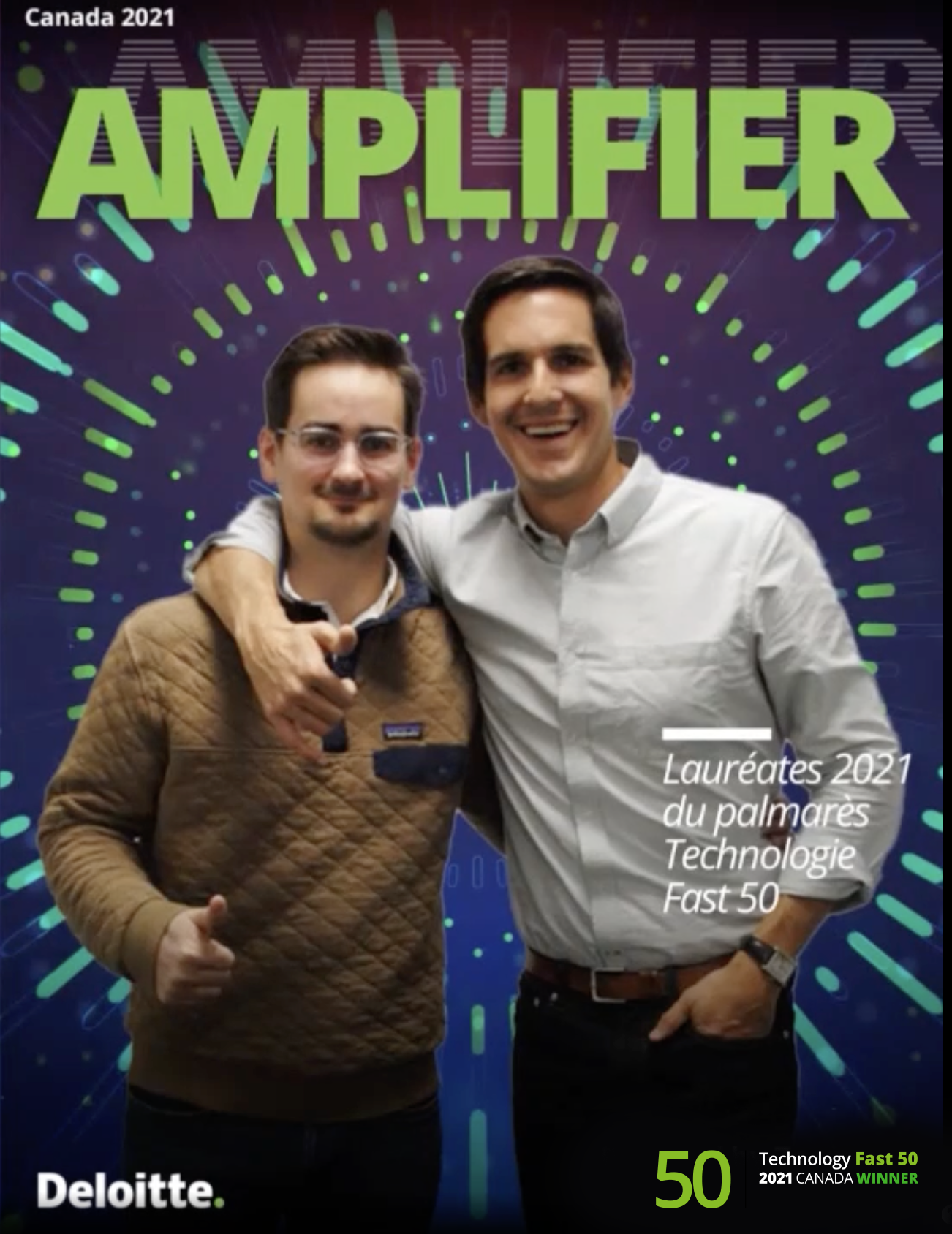 The Fast50 isn't the only hardware we've added to our trophy case recently.  Poka represented Canada at the G20 Innovation League, a global startup competition in September this year. The Poka story stood out among the roster of global contestants and we proudly won in the IoT and Wearables category. In addition, Poka was ranked in the top 300 companies, in Deloitte's Technology Fast 500tm ranking across North America, for 2021. These awards and Poka's $25 million Series B financing round earlier this summer reflect the importance of the emerging Connected Worker solution category and Poka's commitment to delivering real value to our manufacturing client base. 
At Poka's recent User Conference, Arne Smolarz, Head of Manufacturing IT at Bosch shared, "We gave ourselves one entire year to observe the benefits of using Poka in one production area compared to others. Based on our KPIs we could see a clear outperformance - reaching an 8% improvement in productivity. We then decided to go forward with initiating Poka in a global rollout."
Antoine and I are proud to accept this award on behalf of the team members and customers that have helped us get to this point. We look forward to growing from strength to strength and continuing to have a positive impact on our clients, in our mission to transform the future of industrial work.