The Poka Community has become more global over the past year, and we're excited to announce a new feature that will help you to translate training content within the 5 languages currently available (English, French, Dutch, Russian and Spanish).
In order to facilitate knowledge transfer between users in factories all around the world, the new tool will ease the approval process for each guide or troubleshoot posted in multiple languages, in multiple plants. Therefore, the approving users will have their say in the language they speak.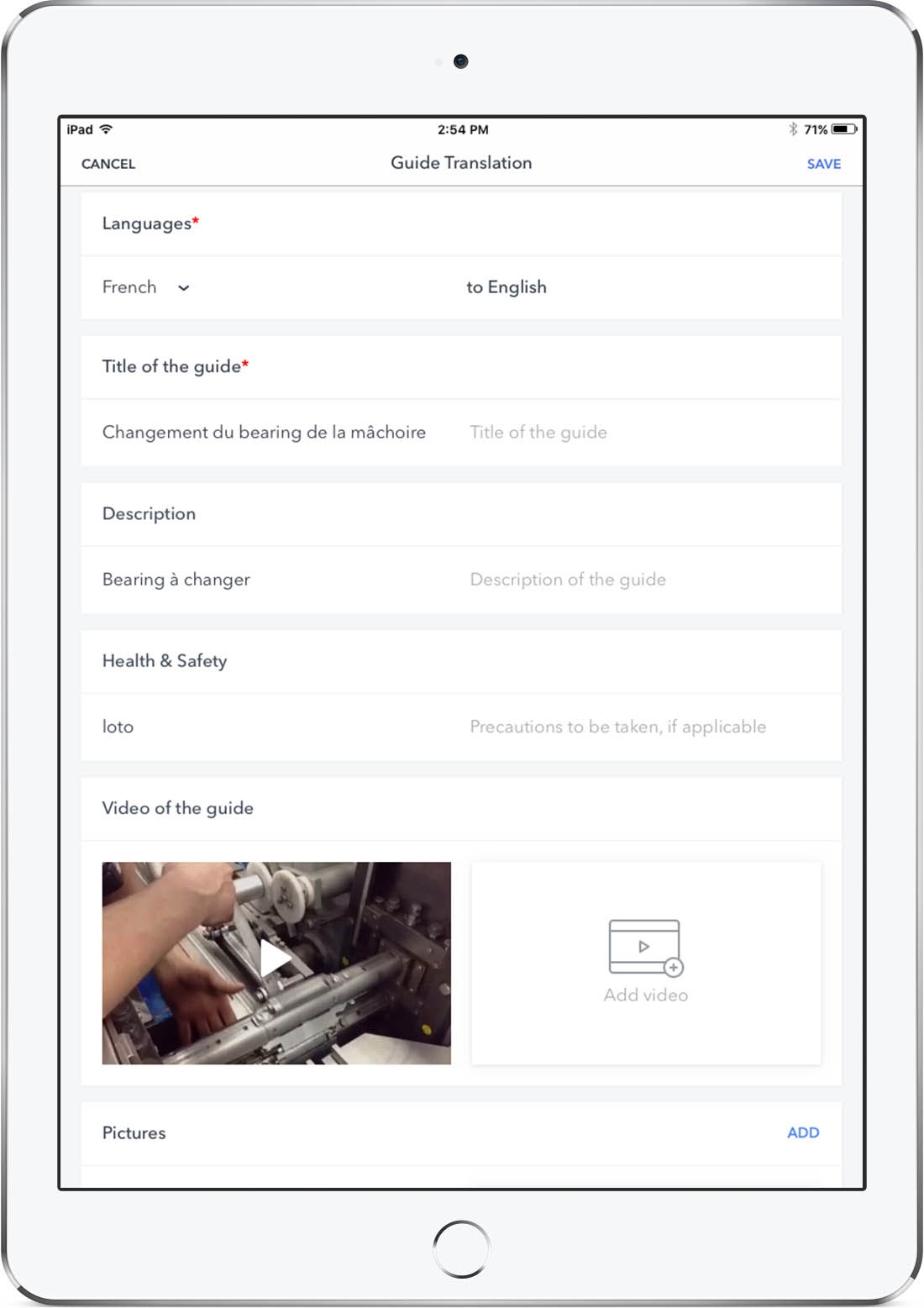 How Does the Feature Work?
Let's say a Health & Safety training guide was posted in Spanish at a Mexican plant; a bilingual user would simply translate the guide or troubleshoot content with just a few simple steps.
Photos and videos can be duplicated, and utilizing the translation form simplifies the process to other languages. Each guide and troubleshoot are approved by the designated approvers in each location and department. Now, they will no longer be stuck in the approval stage due to language barriers!